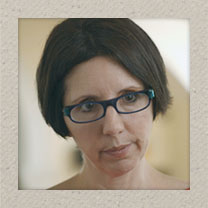 Amy Dockser Marcus is a Boston-based correspondent for The Wall Street Journal. Ms. Dockser Marcus was awarded the 2005 Pulitzer Prize for Beat Reporting for a series of articles about cancer survivors that appeared in The Wall Street Journal.
Ms. Dockser Marcus was based in Israel as a Wall Street Journal correspondent from 1991 to 1998. She is the author of The View From Nebo: How Archaeology Is Rewriting the Bible and Reshaping the Middle East, which was named one of the top nonfiction books of the year by the Los Angeles Times.
Her book Jerusalem 1913: The Origins of the Arab-Israeli Conflict, is set in Jerusalem before the outbreak of World War I. The book traces pivotal events of 1913 through the lives of small group of people who are forced to choose sides as political conflict overtakes the city, a struggle that continues to have reverberations today.